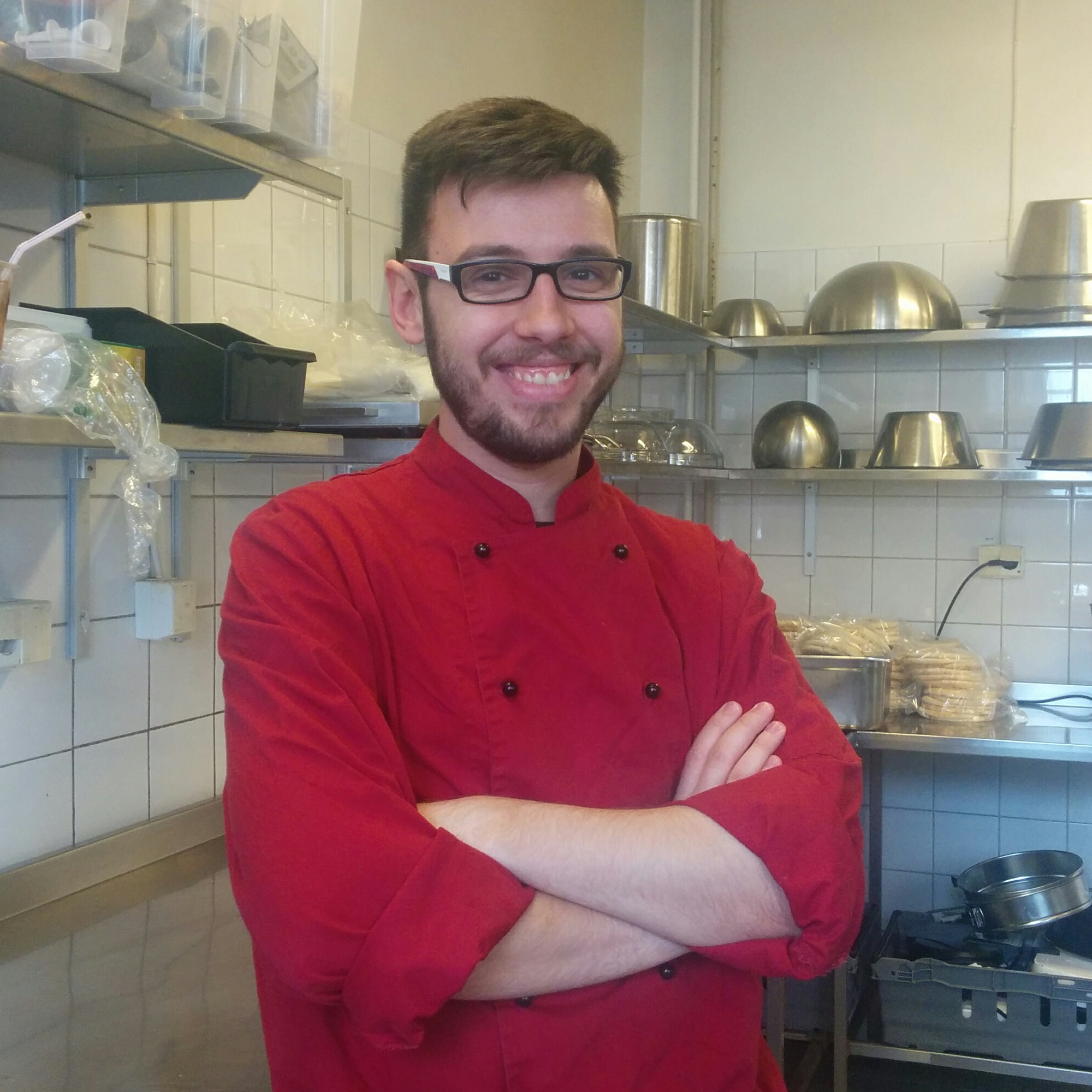 About the blog
This blog is a place to write about my recipes, my ideas, and any tricks I learned over the years. Also it's a place to share my food adventures from my trips around the world.
The title Food Jamming is a metaphor about how the different ingredients get together in a cooking jam session and through improvisation and passion they turn into beautiful food notes.
Origin and inspiration
Being born and raised in Greece I am heavily influenced from Mediterranean culture and cuisine. While studying in Sweden I met with people from all over the world, each one enriching my cooking style with ideas from different cultures.
How it all started
Cooking has been my passion for quite a few years now. Using as a base my mother's "traditional" recipes, the tips and tricks of a friend chef student, and my curiosity, I started to explore the culinary arts. My passion grew bigger when I started to adapt the family recipes to my own taste and exploring different possibilities.
The explosion
As a MSc student, I got the chance to work at Uplands, one of Uppsala's student nations. I started working as kitchen help at the pub's kitchen, flipping burgers. Soon enough I started proposing my own ideas for the pub's menu. Before I even realized, I was helping to prepare a three course meal for a fancy dinner. That was my first encounter with a semi-professional kitchen. I got so excited that every weekend I was back in that kitchen. At the end of the semester I got offered the position of "Kitchen Chief".
What followed was a year of creating recipes, working with unfamiliar ingredients, and having fun while learning about cooking every day. The peak of that year was when I won the best dessert award in a competition between Uppsala's nations.
Today
Nowadays I am using the passion and knowledge that I have acquired to cook for my friends, trying to learn and improve every time.