My girlfriend and I wanted to spend New Year's Eve and the beginning of the decade in a city that has a nice Christmas vibe but is not way too big and crowded. So we decided to visit Tallinn. Luckily, our trip was exactly as we expected and in this post, I would like to give you suggestions for a culinary adventure in Tallinn, my opinion about some restaurants, and places to avoid.
Similar to many Christmas destinations, Tallinn has a lively Christmas market. From early December until the 7th of January (Russian Christmas) at the Town Hall Square, you can find small wooden stores that sell decorations, souvenirs, and cute handmade useless stuff. Together with the stores, there are food stands that serve a good variety of street-food. From mini pancakes to sausages with pickled cabbage (sauerkraut), and a lot of mulled warm wine (Glog/Gluhwein) that smells like Christmas cookies. All those and a Christmas tree that people hang cute papers with wishes will get you instantly in the Christmas mood.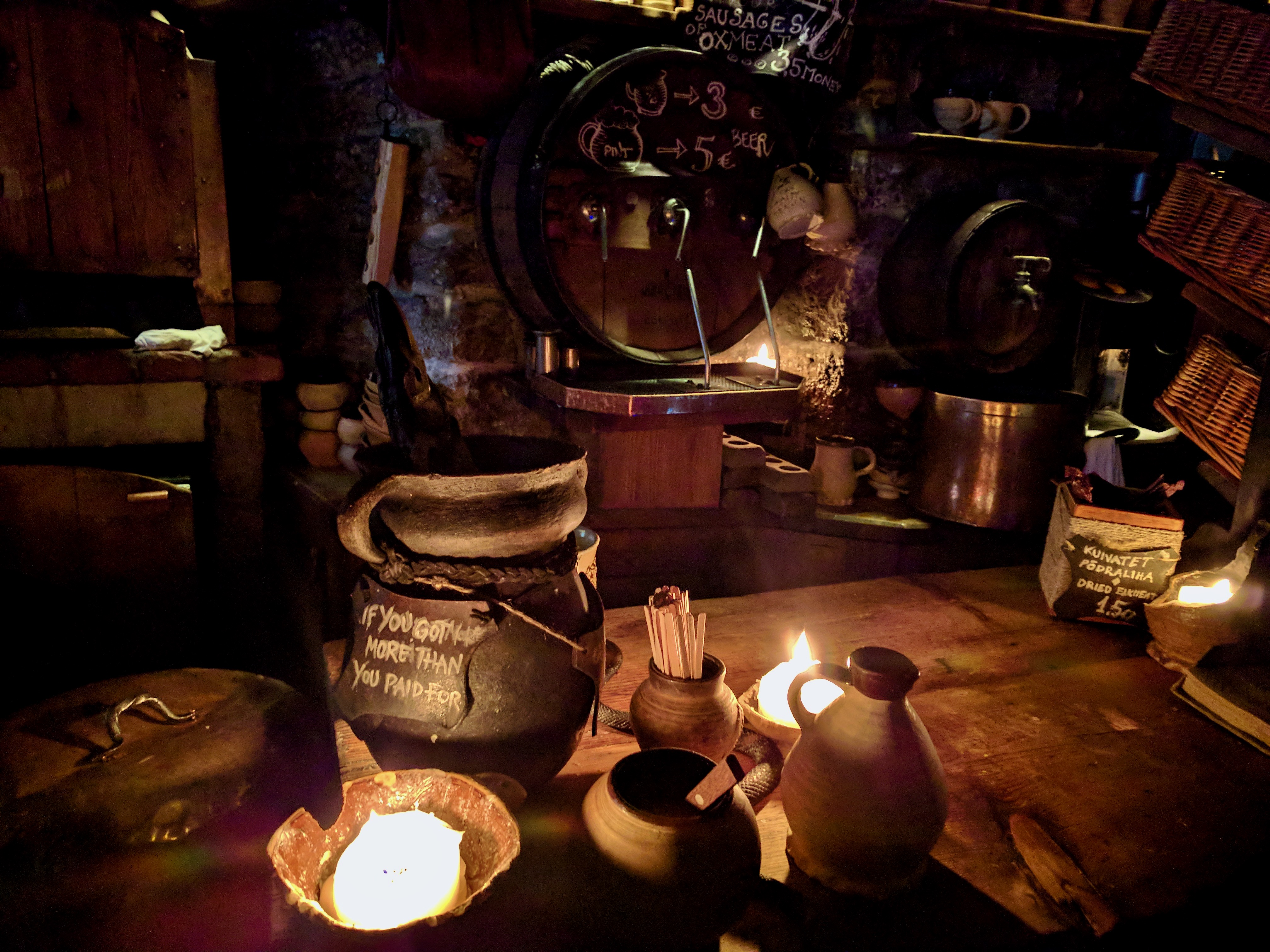 In the middle of the old city and right next to the Old Town Hall there is one of the few places that I'd say it's worth the wait of a long queue. III Draakon is a medieval candle-lit tavern with a traditional atmosphere. The staff is dressed in traditional clothing, and although the owner might seem rude I strongly believe that it's all part of the act. Warm soup and beer served in a clay jug will be a perfect way to rest and warm up a bit especially if you are visiting during the cold months. The food was really good and fulfilling and in case you want pickles you need to fish them out of a barrel yourself. A queue is expected especially during the popular seasons, but usually, it's going pretty fast.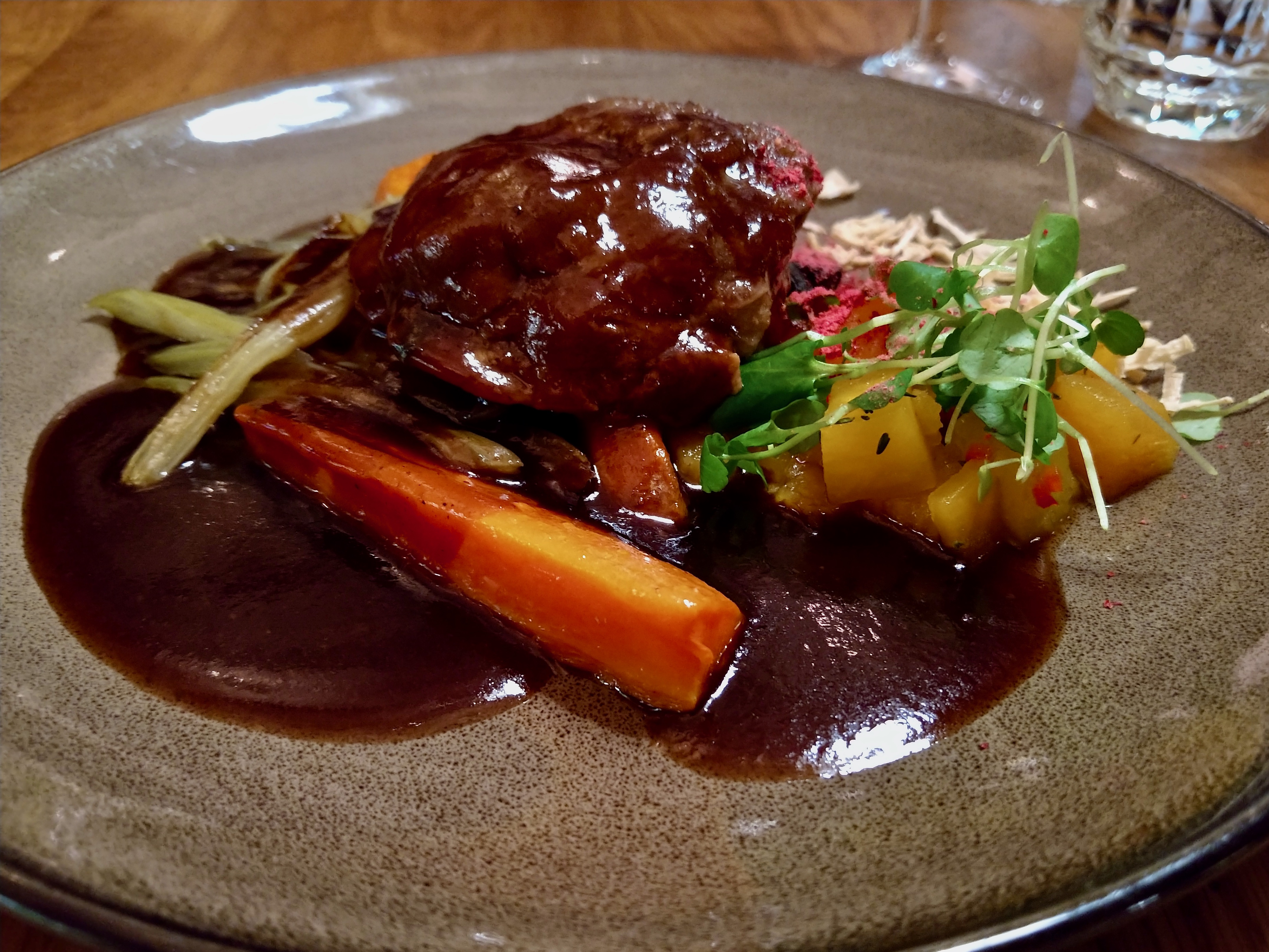 Maybe the best restaurant that we visited was Rataskaevu 16. We found this place while looking for an early dinner on New Year's eve. A big shout-out to all the heroes working on these days. We were extremely happy with this restaurant. The food was amazing, and the service even better. The waiters gave us great suggestions for the food and the drinks. They offer Estonian food with their own touch and I'm pretty sure they are influenced a bit by the surrounding countries. Overall it was an amazing experience!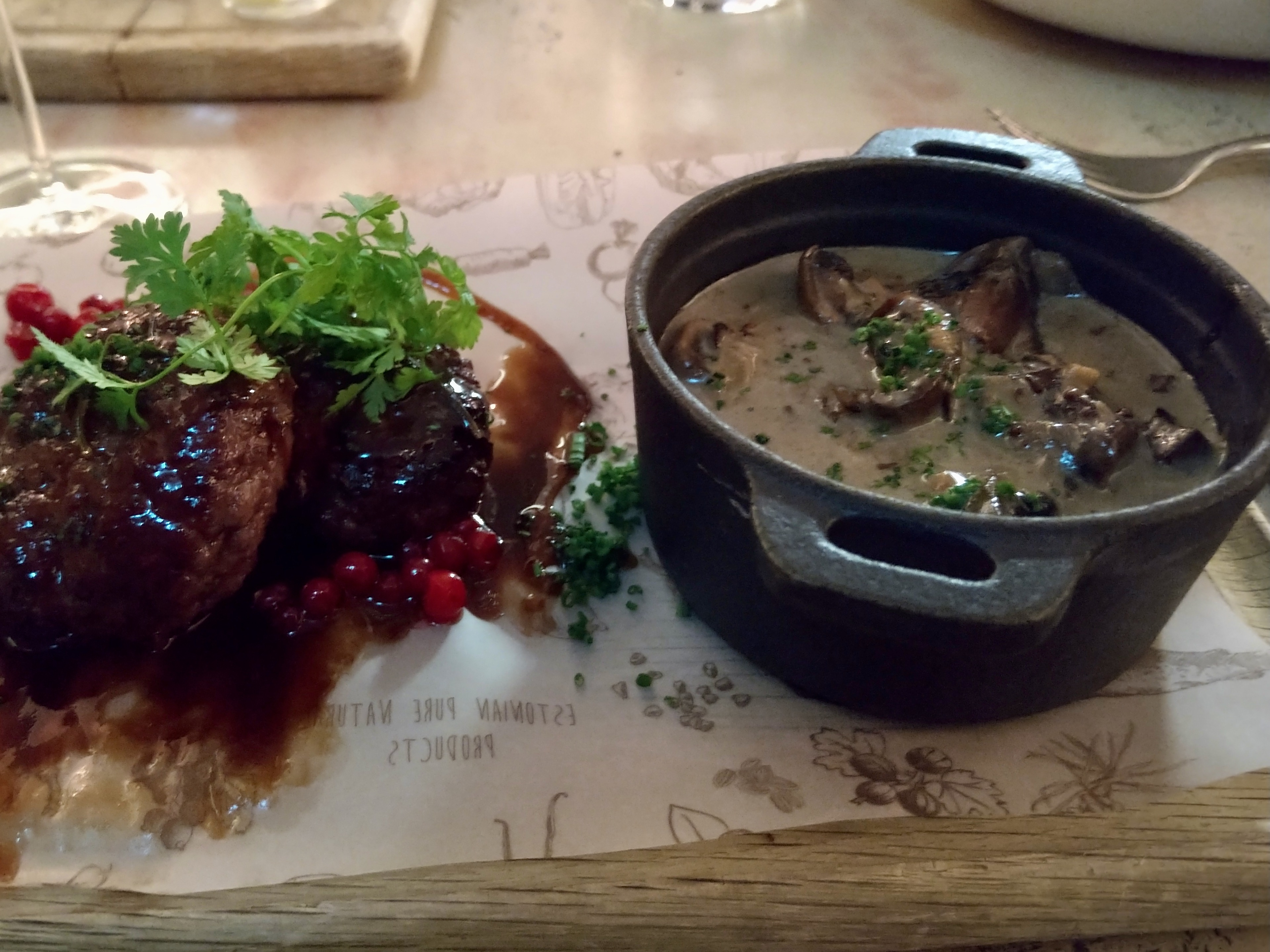 Since we visited Tallinn over New Year's we decided to try something a bit more fancy so we ended up at Farm for dinner. The restaurant offers Estonian cuisine with a modern touch. It might be a bit on the expensive side but the whole dinner was amazing.
Around the corner of Farm, you can find Rukis which is part of the restaurant. Rukis is a cafe with options for breakfast as well as lunch and a selection of mouth-watering desserts. The environment is more casual than Farm and the quality is equally high.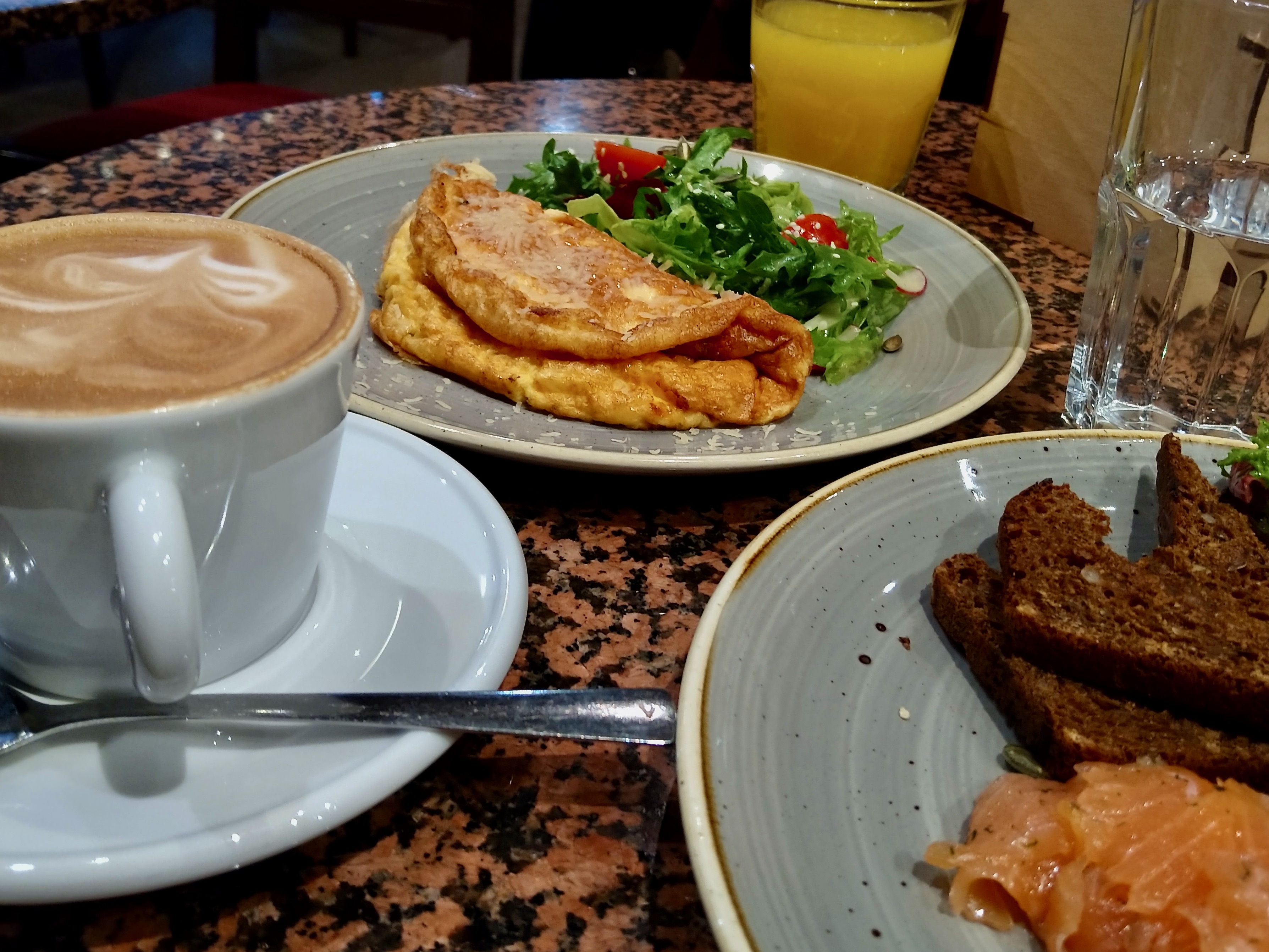 Reval Café is another alternative for breakfast. It has multiple cafes around the city. The environment was quite casual. If felt like the neighbourhood cafe that people will go to work or read a book. The food was really good and they offer several options for breakfast as well as lunch meals and sweets. Although it is not really cosy it is definitely worth the visit.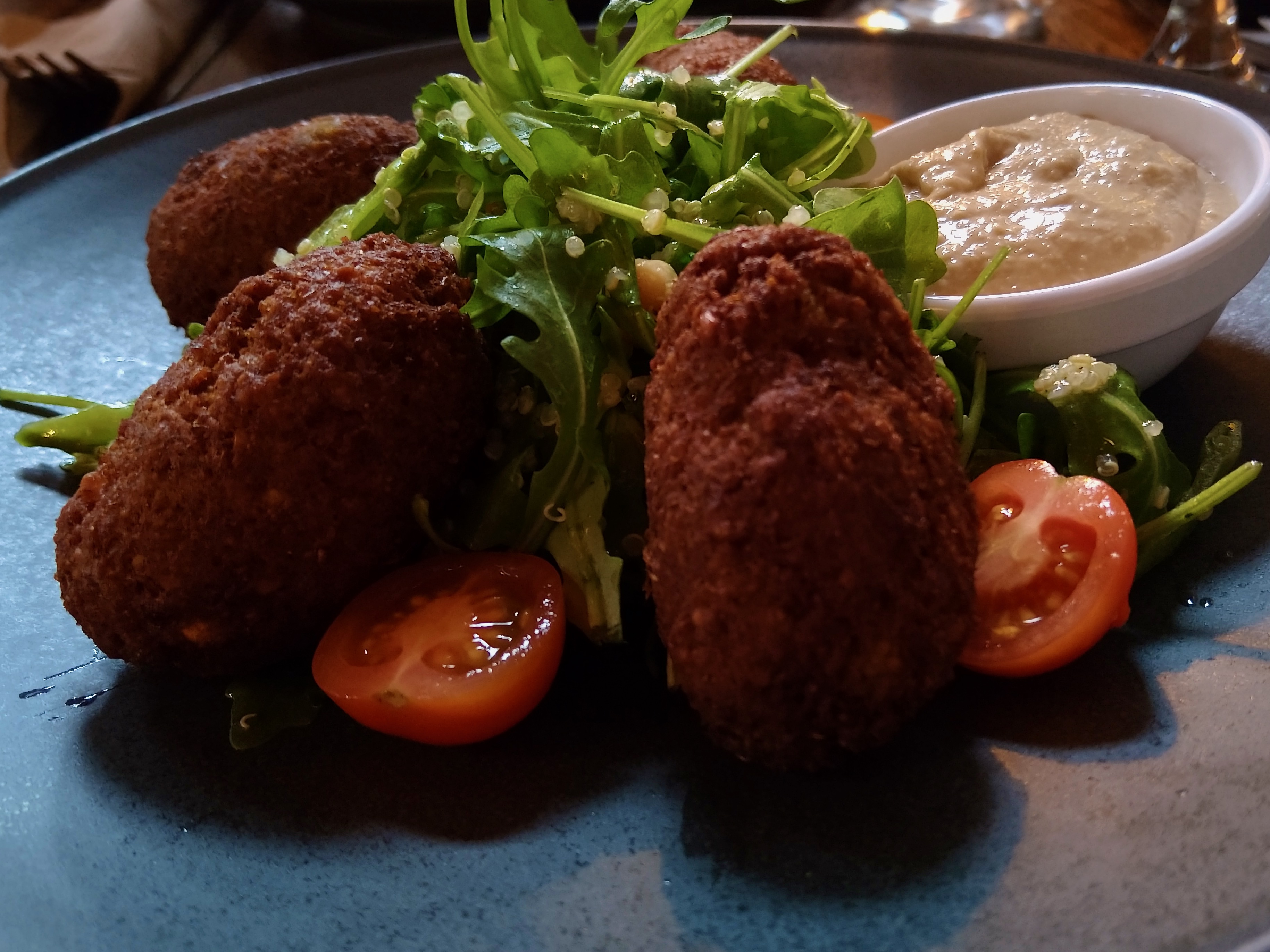 Within a walking distance from the Old City, lies the creative district of the city called Telliskivi where you will find F-Hoone an all-day bar with options for breakfast, lunch and dinner and a big variety of beers. You should not skip exploring this area. It is full of small stores that sell creative crafts and street art around every corner.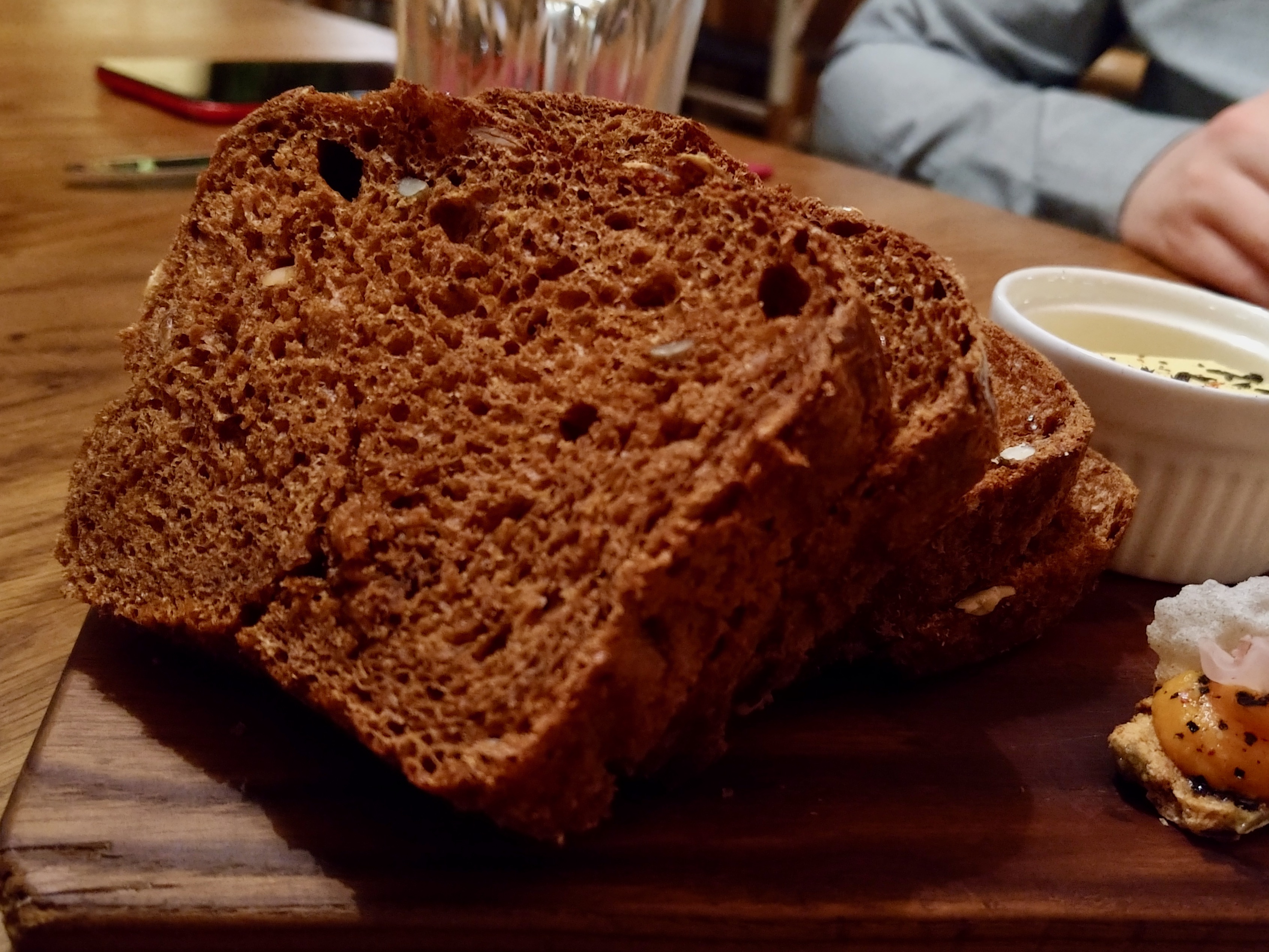 On the way to Telliskivi, lies the food hall Balti Jaama Turg. With specialized stores for bread, cheese, sausages and a food court is a foodie heaven. I highly recommend trying the traditional Estonian black bread with multiple seeds. It is usually served with butter and a sprinkle of salt.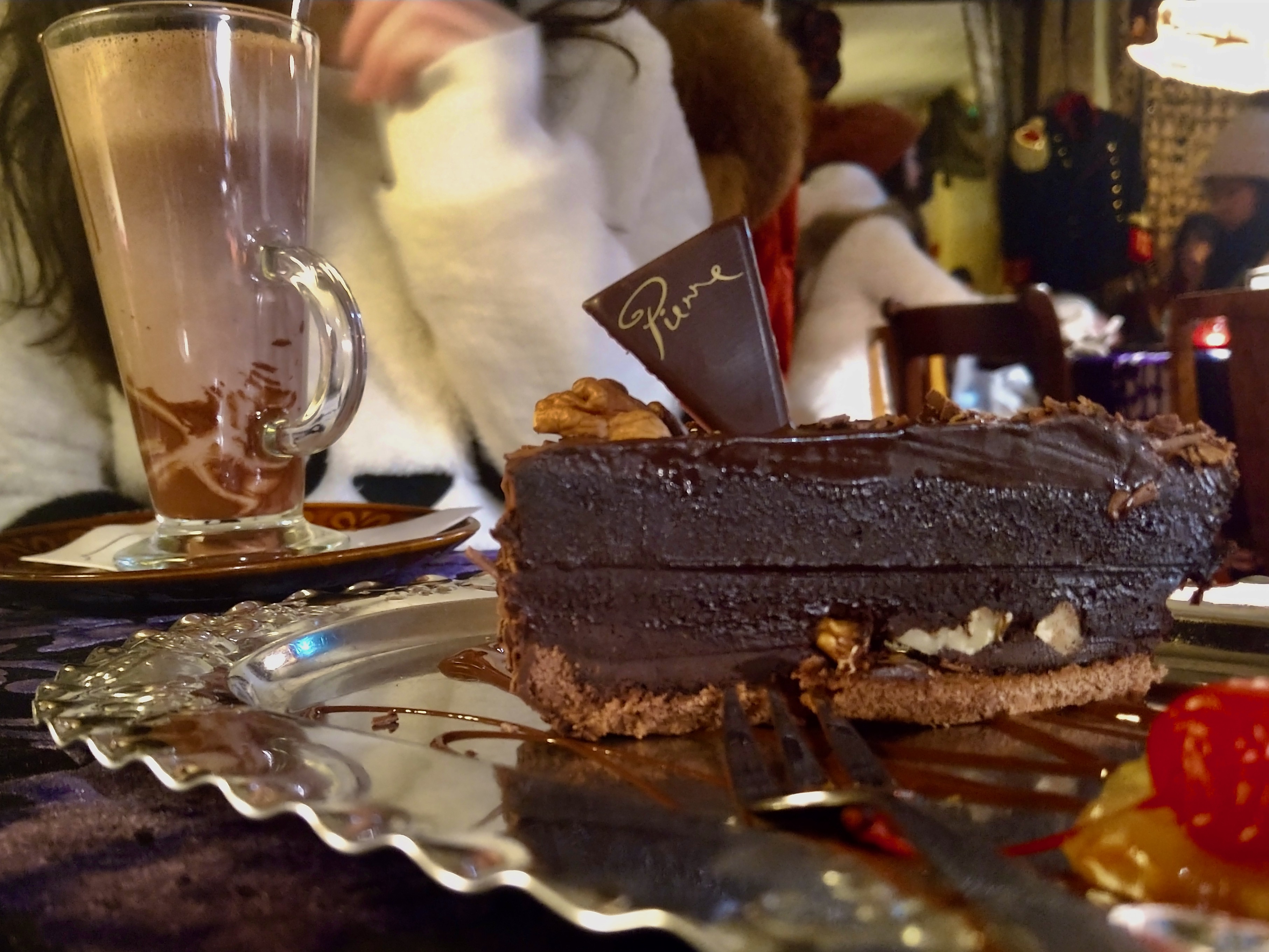 After a long walk in the cold city, a stop for warm chocolate is the best thing you can do to rest and power up. Hidden within the castle walls is Pierre Chocolaterie. With a candle-lit environment, vintage decorations, and an amazing selection in hot chocolate and sweets, this cafe is one of the cosiest places that we visited.
Right after a big celebration of New Year's in the Town Hall Square, we spent the first hours of the new year in Clayhills Gastropub, a pub which is right next to the Town Hall Square. We enjoyed amazing cocktails and live jazz music. It was the perfect way to start the new year. It is difficult to talk about the character of the pub since I visited it on New Year's Eve but somehow it felt like a place I could easily become a regular customer.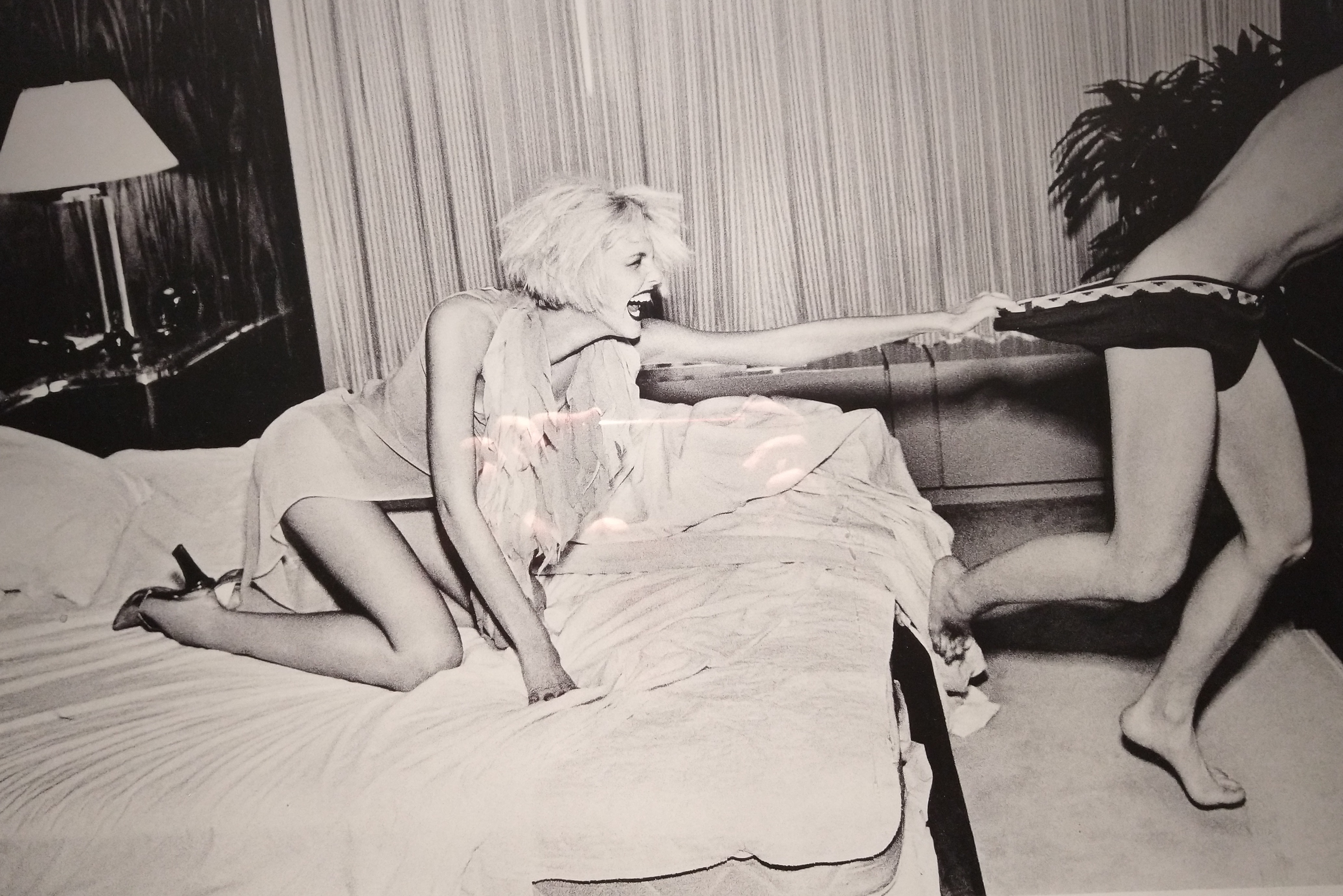 Besides food, there are of course other activities in the city. I can recommend the PROTO invention factory. It is a fun place to visit with a lot of interactive exhibitions that were presented through Virtual Reality. Through the experiments, you can learn about physics and science and easily spend a few hours there playing around the museum. Another museum that I recommend is the Fotografiska Tallinn. You can find it in Telliskivi and it's the sibling of the one in Stockholm. It is worth checking out the exhibitions from photographers from all over the world. We saw a few exhibitions that were pretty powerful in raising awareness of topics such as war and waste pollution.
Unfortunately, I was not able to try all the things that I had on my list for Tallinn, but maybe you can have the chance for them. These are places that I heard from friends that they are worth checking out. The first one is Kompressor which is a famous pancake restaurant. Be careful as it can have a huge queue. Also, I would like to visit St Olav church and go to the top of the tower, so that I can enjoy a nice view of the city. Unfortunately, it is only open during spring and summer so plan accordingly if you want to visit.
Last but not least, I want to give you some suggestions of things to avoid or things that someone else would have told me before visiting Tallinn. First of all, I highly recommend avoiding the historical hotels of Tallinn. I stayed at St Olav Hotel but it seems reasonable to me for the rest to be in a similar situation. Although they are pretty and have a nice vintage feeling, the experience I had was not pretty at all. The walls were super thin and I could hear dialogues from the neighbour's TV. Also, the bathroom had an awful smell, I guess because of the old plumbing since the building is super old.
On the same topic, I wouldn't recommend the Golden Piglet Inn restaurant. It is advertised as traditional Estonian cuisine and a must-go place, but it felt like a proper tourist trap. It was not completely bad, but from all the restaurants that I visited in Tallinn, this was on the worst end. For Estonian cuisine, you can try one of the restaurants that I mentioned above.
Finally, if you are planning to visit Tallinn as one of the Baltic cruises, do not do it during the winter. Due to bad weather, the boat can be extremely shaky and if you get easily sea-sick I guarantee that you won't have a nice trip. Having said that, cruising in the summer is amazing when you can enjoy long days on the deck of the ship.
Let me know what you think about this guide in the comments if you tried any of my suggestions or the things that I couldn't try or just leave your own recommendations.