During the summer I visited Bologna and I got amazed by everything pretty much. The small and cozy city center, the stunning architecture, the coffee, and, of course, the food.
Food in Italy is in a whole league of its own! Fresh ingredients, big portions, and everything is packed with flavor. Even mozzarella, which I until recently thought that it was a tasteless cheese that just melts nicely on a pizza, tastes amazing in Italy. Bologna has quite the culinary reputation, with many famous dishes including Pasta Bolognese and Tortellini, making it a perfect destination for every food lover.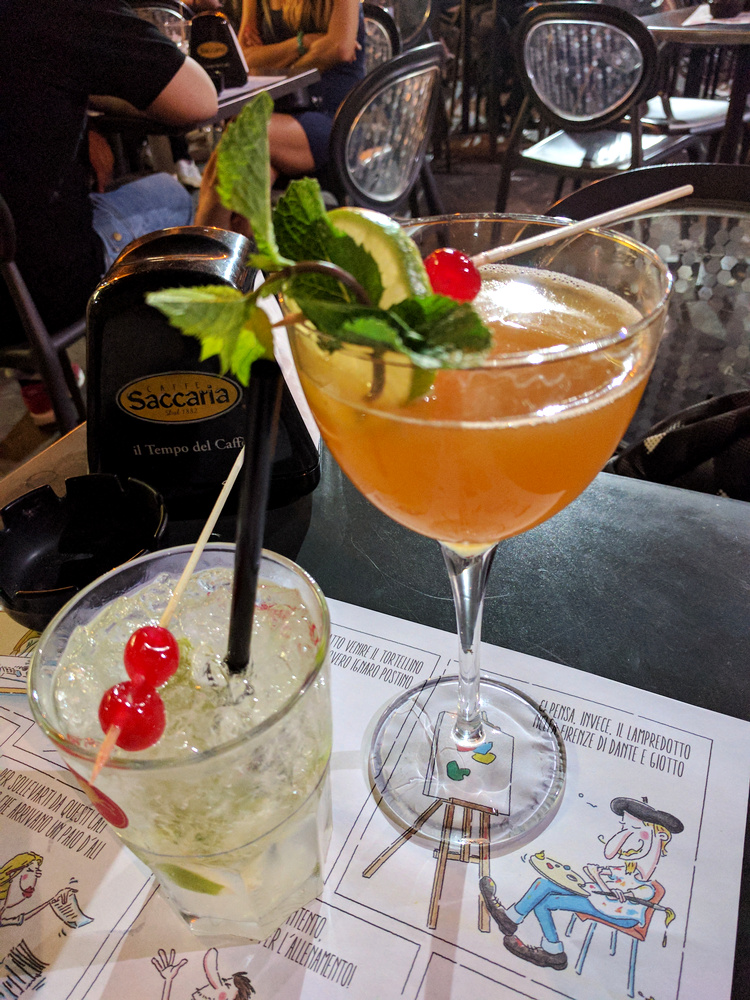 The first thing that amazed me was the concept of Italian Aperitivo. It is the custom of having cocktails accompanied by small plates of various food, similar to the meze or the tapas. On Via Zamboni, the street that runs through the university area, lies Lab16, a bar that offers aperitivo. It has a great variety of cocktails that can be enjoyed together with a lot of different buffet dishes. The bar is located in the middle of a square, making it a great place to relax while taking in the Italian architecture and crowds.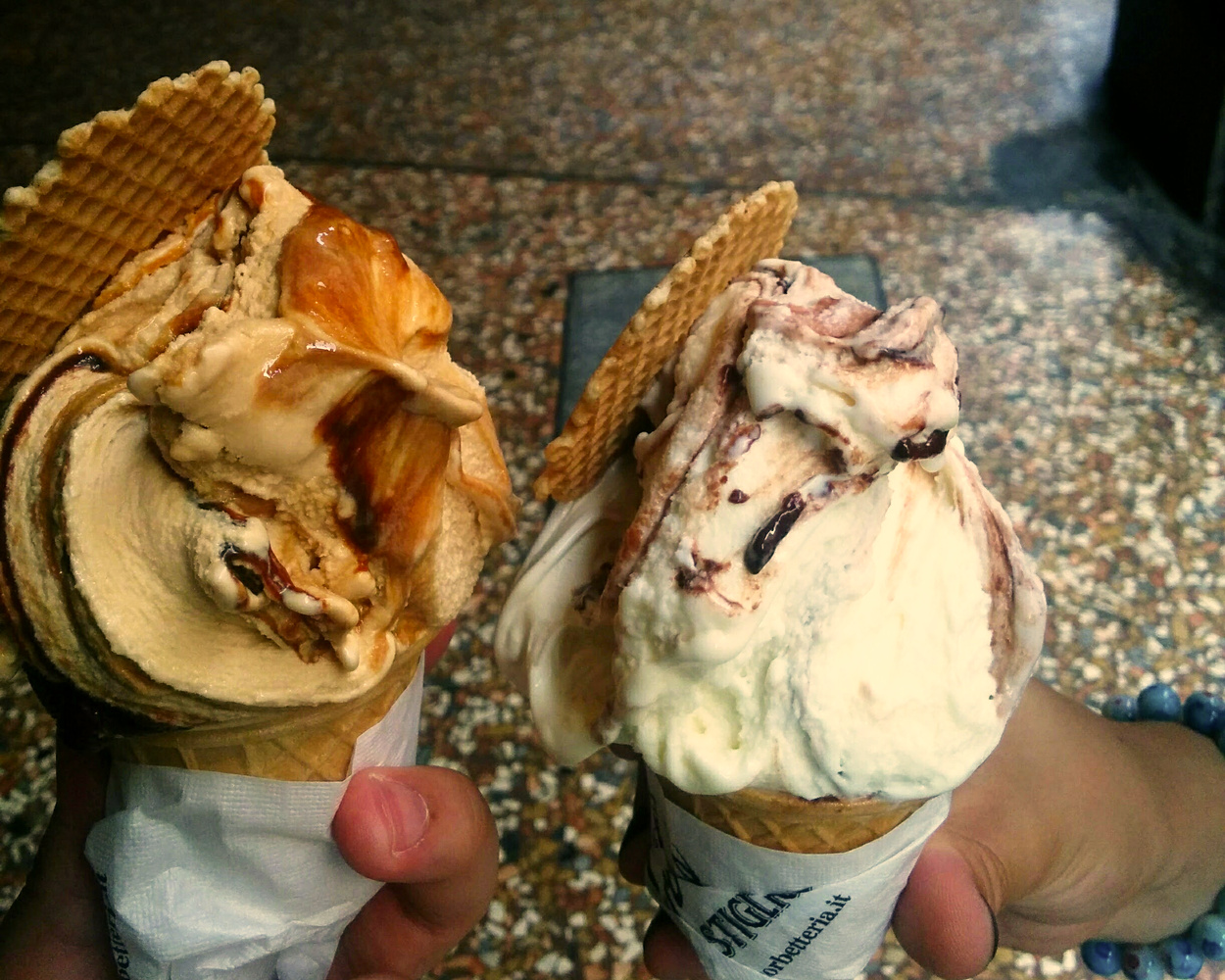 After a long walk in Bologna's city center, an ice cream is the perfect way to freshen up, and Sorbetteria Castiglione has the best ice cream that I've ever tried. It's on the street Via Castiglione (big surprise) and it offers an amazing flavor selection. From the classic vanilla and stracciatella to mascarpone and dark rum. And don't get fooled by the small size of the waffle cup, like I did; the portions are more than generous.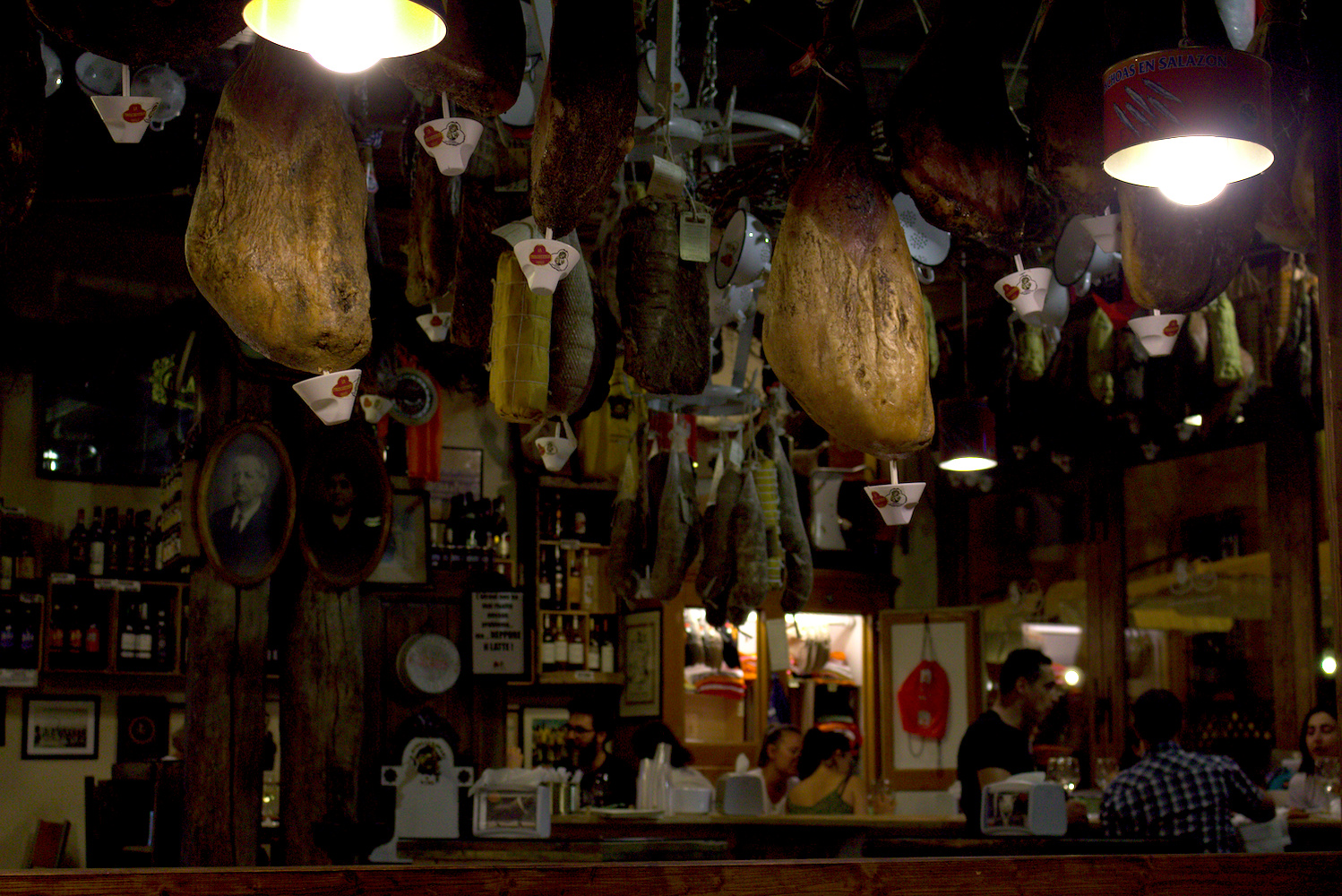 Hidden between Piazza Maggiore and the Two towers is Mercato di Mezzo. A historical culinary place filled with salumerias and bars where you can enjoy a glass of chilled Bolognese sparkling wine together with a platter of cold cuts and cheese. The aromas of the high quality salumi are overwhelming the narrow streets, and I had to apply quite a lot of self control to avoid stopping at every single place.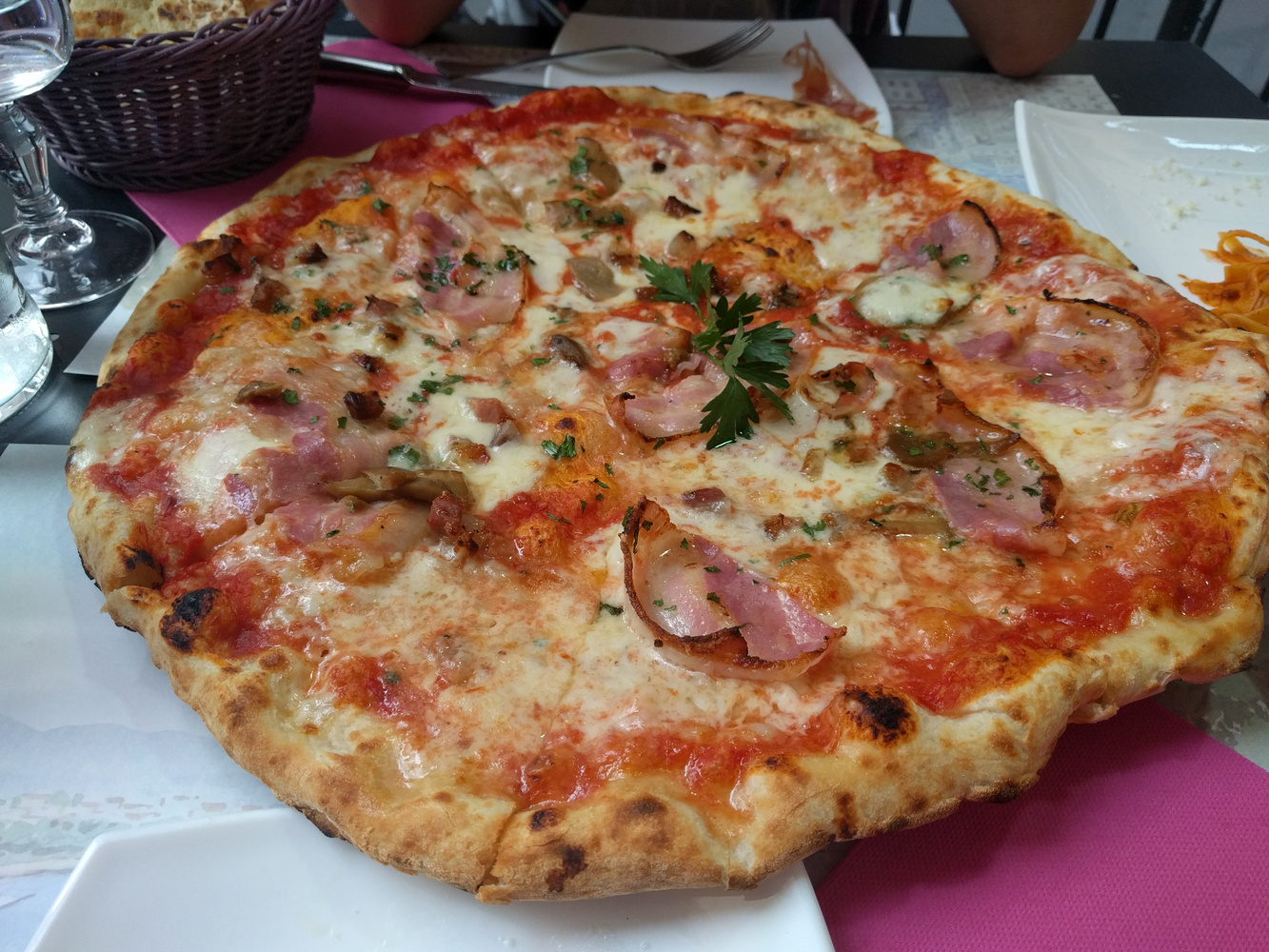 Although not traditional Bolognese, Spacca Napoli is a warm and cozy pizzaria with a small terrace for the summer. Like it's common in Italy, you shouldn't trust the staff about the size of the pizza. If they tell you that it's okay for one person it's not! It's huge!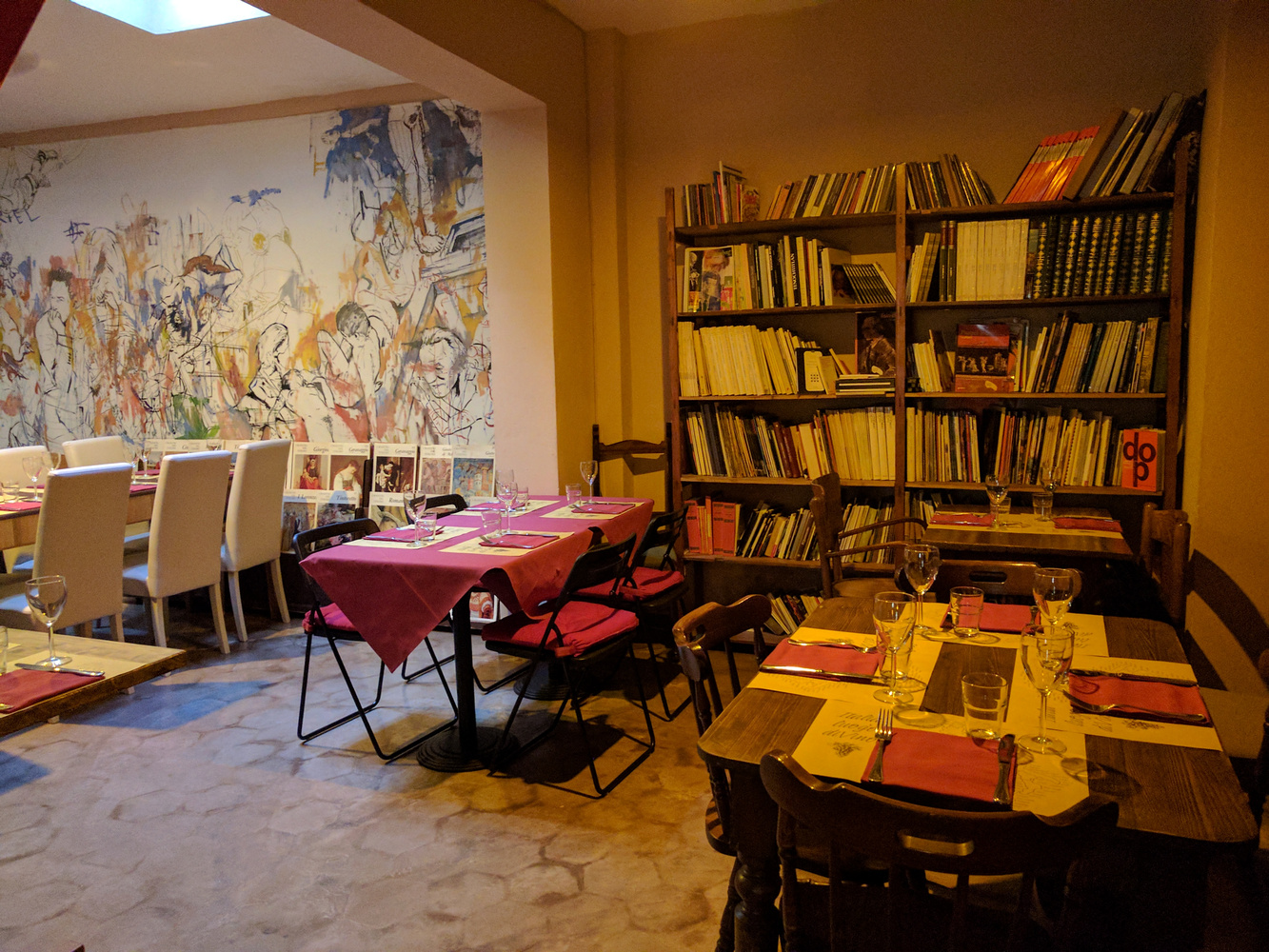 Bologna's streets hide many surprises. From towers hidden between buildings that can only be discovered by looking up, to a restaurant hidden inside a library and Va Mo Là is exactly that. It's a restaurant that offers as they say "Food for the body, wine for the spirit and books for the soul". The design is incredible and cozy, and the dishes reminded me of homemade food.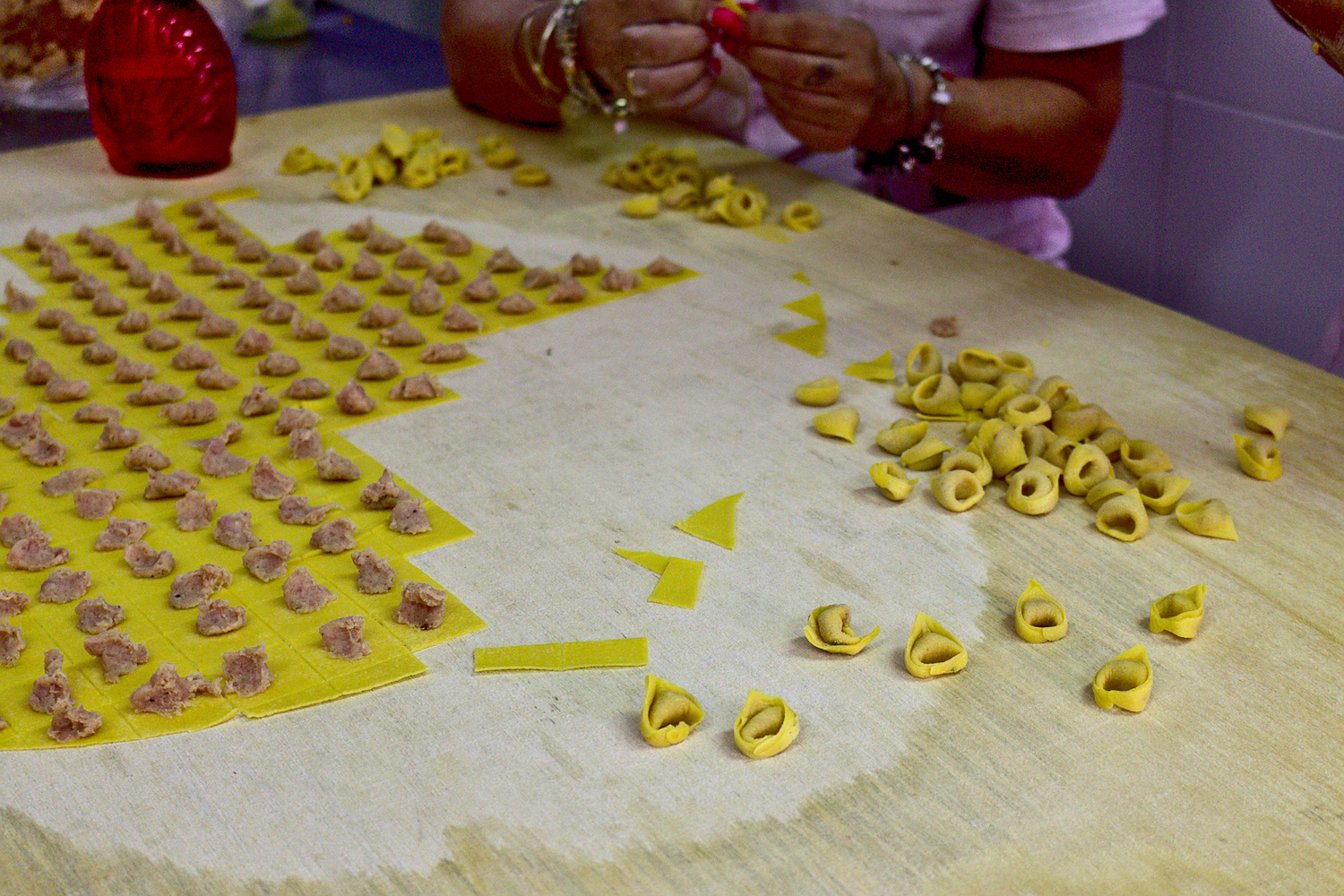 Finally, if you are looking for a crash course in Bologna's traditional flavors and history, then I can highly recommend Mattia's guided tour. Delicious Bologna offers, among others, the ultimate Bolognese food experience. Starting all the way from morning coffee and breakfast to an afternoon ice cream. During the tour you get to not only watch how different Bolognese pasta are made, but you can also try to make them your self. I tried to make some Tortellini, which as Mattia explained has a specific recipe that can be found, together with other traditional recipes, in Palazzo Della Mercanzia.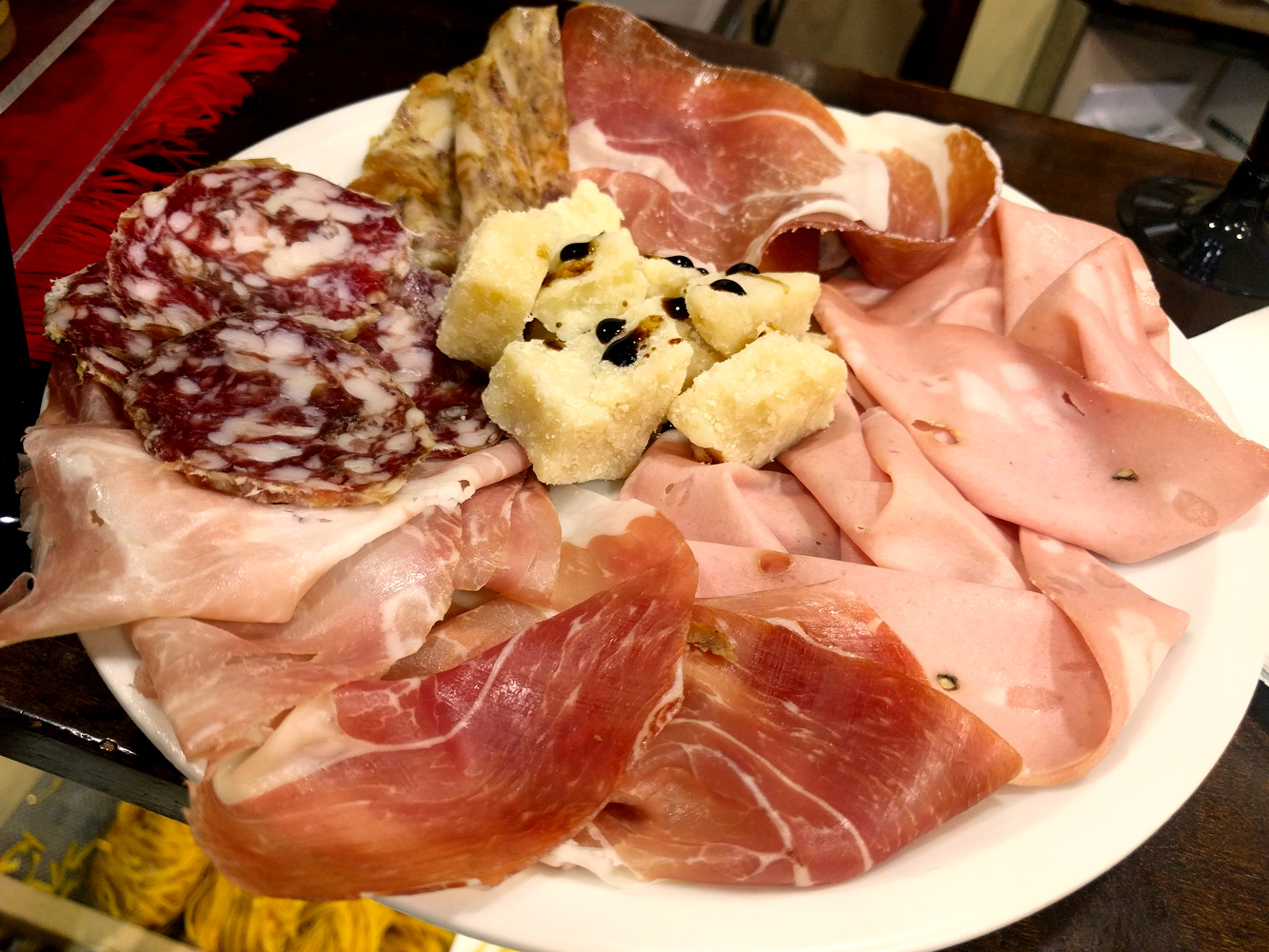 The most interesting tour stop for me was the salumeria Bruno e Franco. Parmigiano Reggiano served with high quality balsamic vinegar, and a big selection of salumi (cold cuts) that you will remember for a long time. Pay attention to Culatello di Zibello and Salame Rosa! I suggest not to miss this tour because not only you get to taste Italian food but you have the chance to meet and talk with the people at the different stops which makes the tour more personal and friendly.
This was the first post of the Travel section so please leave your comments to let me know if you liked the structure and the content of the post or if you'd prefer to read about something different next time.